Regular price
Sale price
$10.00 AUD
Unit price
per
Sale
Sold out
A program designed to help with arthritis, lowering inflammation and to manage symptoms.  
Meal planning for arthritis is important to help manage joint pain and fatigue. This program includes essential minerals and vitamins that support bone health and prevent or manage osteoporosis, such as calcium, magnesium, potassium, and vitamin C. Anti-inflammatory foods like omega-3 fatty acids, fiber, and antioxidants are added to help with inflammatory arthritis by alleviating joint stiffness and pain. Iron and folate deficiencies are addressed in the program as these are commonly found in clients with arthritis. 
Menu are - GLUTENFREE and SOYFREE with the following excluded as well
tomatoes
bell peppers
chili peppers
eggplant
potatoes
red meat
#1 Meal plan
Breakfast - Strawberry & Peanut Butter Smoothie, Egg & Arugula Wrap, Eggs & Sauerkraut, Blueberry Coconut Chia Pudding, Toast with Sunflower Seed Butter & Blueberries, Rice Cereal with Peaches, Coconut blueberry Crepes.
Lunch - Tuna Arugula Salad, Deviled Egg Salad, Cumin chicken & Zucchini with Rice, Lemon, Garlic & Herb Pasta with chickpeas, Smoked Salmon Lettuce Rollup, Creamy Basil Spaghetti, Broccolini & Quinoa Salad
Dinner - Roasted chicken & Sweet Potato with Spinach, Harissa Spiced Meatballs, Chicken & Asparagus Pesto Pasta, Cajun Turkey Meatballs, Moroccan Chicken Tagine, Ginger Chicken Bowl, Tropical Chicken Salad
#2 Menu Plan
Breakfast - Egg & Feta Hash browns, Blueberry Granola Smoothie bowl, Apple Turmeric Smoothies, Peanut Butter Oats with Banana, Chocolate Quinoa Flake Bowl, Blueberry Chia Baked Oatmeal, Flourless Peanut Butter Pancakes.
Lunch - Cauliflower Margherita Pizza, chickpea, Walnut & Raisin Salad Sandwich, Chicken with Mushroom Garlic Sauce, Ginger Turmeric Salmon & Potatoes, Creamy Herb Chicken Lettuce Wraps, Grilled chicken Tacos with Mango Slaw, Shrimp & Zucchini Noodle Bowl.
Dinner - Cilantro Lime Tuna Salad, Salmon Nuggets with Peas, Butternut Squash Chickpea Curry, Chickpea Spinach Scramble, Vegan Mushroom Stroganoff, Sweet Potato Salmon Patties, Sheet Pan Moroccan Style Chicken & Cauliflower.
Adding Snacks
If you would like to add snacks to your weekly menu we have two plans easy to follow Snack Meal Plans you can choose from.
Snack #1 - Brazilian Cheese Bread, Tuna & Hummus Snack Plate, Chocolate Tahini Puffed Quinoa Bars, Turkey & Cheese Rollups, Guacamole & Plantain Chips, Popcorn & Olive Snack box, Watermelon Fruit Salad, Rosemary & Sea Salt Oat Crackers, Kiwi & Pecans, cucumber & Herbed Yogurt Dip, Rice Cake with Apple & Sunflower Seed Butter, Veggies & Turmeric Yogurt Dip, Keto Candied Nuts, Mini No Bake Lemon Coconut Tarts.
Snack #2 - Simple chocolate Protein Shake, Pineapple Yogurt Bowl, Pancake Snack Box, Tropical Breakfast Bowl, Paprika Plantain with Hummus, Apple Cinnamon Yogurt Bowl, Taco Spiced Chickpeas, Broccoli & Spiced Yogurt, Coconut Yogurt with Sunflower Seed, Butter, Peanut Butter & Banana Parfait, Sweet Potato Fries with Creamy Salsa, Kiwi Yogurt Parfait, Strawberry & Blueberry Parfait, Zucchini & Carrot Mini Egg White Bites.
Design your own to meet your Dietary needs
What is also great about their "7 Day downloadable Meal Plans" is you can design them to suit your needs.  If you don't like mushrooms, easy they can alter the menu so you get recipes with no mushrooms.  Same if you are allergic to any foods, let's say nuts - they can do meal plans that don't contain nuts.  Anything you want to change from these 7 Day meal plans is easy.  A small fee will apply ($20) but you have that recipe forever.
These meal plans are designed for 2, 4 or 6 people.  If you would like meal plans for 5, 7 or even 10 people they can do that as well.  If you want Vegan recipes or Pescatarian recipes, they can do that too.  (above fee applies, but if a completely new menu is needed a fee of $50 applies - the cost includes the 7 Day Meal plan menu you have designed).
If you would like to change any of the menus please email info@thegreengingko.com.au and they will be happy to help.
Once payment has been received you will be emailed your chosen 7-Day Menu Plan and away you go.
You might also be interested in our other anti-inflammatory products to help with your inflammation -  Anti Inflammatory Glycetract, our Arthritis Balm, our Anti Inflammatory herbal tea blend and/or our  Inflammation pack that you can purchase for a complete treatment.
Herbal Naturopathic/Nutritional Appointments - in Person and On line
If you would like to have a more tailored approach to your health concerns you can book in to see our Herbal Naturopath. (you will be transferred to our sister companies online booking service) She will look at you as an individual and look into your specific needs through holistic and evidence-based approach to wellness.  Herbal Naturopathic principles are based on treating each person as an individual and treatment plans are designed to treat you as a whole person and not just your presenting symptoms.
Disclaimer
By purchasing this product, you acknowledge that you are aware of and understand the potential risks, contraindications and any possible complications associated with your product selection.  Oak Tree Herbal Clinic's Herbal preparations are manufactured under GMP (Good Manufacturing Practices).  If you are being treated for any illness and are taking prescription medication for an illness, seek a Health Professionals consent for herbs you might be considering, either alone or as complementary therapies.  Do not try to self-diagnosis or attempt self-treatment for serious or long-term problems without first consulting a qualified practitioner or doctor.  Always consult a professional if symptoms persist.  Information on the web page is for educational purposes only.
Share
View full details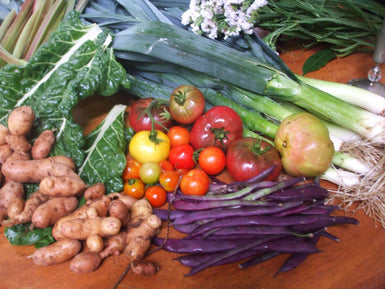 Have a questions? Fill out form below and press send