Regular price
Sale price
$4.60 AUD
Unit price
per
Sale
Sold out
Rehmannia glutinosa
With a history of use stretching back at least 2,000 years, the root of Rehmannia is counted as one of the 50 most important herbs in Traditional Chinese Medicine.
This is a herb that can bring calm in times of stress, give energy when tiredness threatens to take over and bring clarity of mind in times of confusion. These clever plants are able to modulate the release of stress hormones from the adrenal glands, helping to restore innate immune function whilst helping the body to adapt to various different stressors.
Kidney Health - associated with adrenal fatigue and exhaustion.

Menopause - few studies are now confirming Rehmannia's effectiveness in combating night sweats and hormone disruptions.

Heart Health - protecting the body against the oxidative damage that is indicated in many heart complaints.

Anti diabetic

plays a major role in chronic health concerns like dementia and Alzheimer's disease
Rehmannia may lower blood sugar and therefore interact with antidiabetic drugs. 
You might also be interested in our Kidney Tea Blend,  our U.T.I Pack, our Stressless Pack, or choose to participate in our 8 Week Immune Boosting Program - Book in to see our Herbal Naturopath - details below.
Herbal Naturopathic/Nutritional Appointments - in Person and On line
If you would like to have a more tailored approach to your health concerns you can book in to see our Herbal Naturopath. (you will be transferred to our sister companies online booking service) She will look at you as an individual and look into your specific needs through holistic and evidence-based approach to wellness.  Herbal Naturopathic principles are based on treating each person as an individual and treatment plans are designed to treat you as a whole person and not just your presenting symptoms.
Disclaimer
By purchasing this product, you acknowledge that you are aware of and understand the potential risks, contraindications and any possible complications associated with your product selection.
Oak Tree Herbal Clinic's Herbal preparations are manufactured under GMP (Good Manufacturing Practices).
If you are being treated for any illness and are taking prescription medication for an illness, seek a Health Professionals consent for herbs you might be considering, either alone or as complementary therapies.  Do not try to self-diagnosis or attempt self-treatment for serious or long-term problems without first consulting a qualified practitioner or doctor.  Always consult a professional if symptoms persist.
Information on the web page is for educational purposes only.
Share
View full details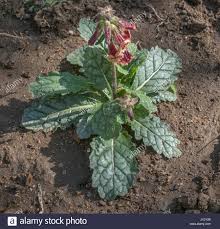 Have a questions? Fill out form below and press send