Regular price
Sale price
$28.00 AUD
Unit price
per
Sale
Sold out
Our Muscle Liniment has been formulated by our Master Herbalist specifically to be used to treat minor aches and pains of the muscles, tendons and ligaments.
The Ingredients in our Muscle ointment were traditionally used for;
Inflammatory response for injuries related to the muscular-skeletal systems.

works on sprains and strains inflamed tendons, ligaments, muscles and joints.

can either loosen or tighten a muscle/tendons/ligament bringing them back to normal.  

reduces inflammation and pain, as well as silica, which supports collagen production.
helps strengthen the bones and tendons and prevents damage from wear and tear.
promotes the circulation of blood and helps "moisten" the joints.
Reduce musculoskeletal pain and spasms

 and calm the nervous system

Has a slightly warming and has anti-spasmodic actions, which help to ease tense or aching muscles
releases synovial fluid into the bursa and disperses internal fluids into the surrounding tissues, lubricating joints, muscles, bones, and ligaments
Linseed Oil -  has been shown to penetrate skin's uppermost layers easily, carrying other beneficial ingredients with it.
How to Use:
Put a small amount of the liniment on your fingers and massage gentle to affected area.  
You might also be interested in our Blood mover Salve, Herbal Styptic Powder blends, our range of 7 Day meal plan menus , or choose one of our 8 Week Health and Wellness Programs.  Book in to see our Herbal Naturopath – details below.
Herbal Naturopathic/Nutritional Appointments - in Person and On line
If you would like to have a more tailored approach to your health concerns you can book in to see our Herbal Naturopath. (you will be transferred to our sister companies online booking service) She will look at you as an individual and look into your specific needs through holistic and evidence-based approach to wellness.  Herbal Naturopathic principles are based on treating each person as an individual and treatment plans are designed to treat you as a whole person and not just your presenting symptoms.
Disclaimer
By purchasing this product, you acknowledge that you are aware of and understand the potential risks, contraindications and any possible complications associated with your product selection.
Oak Tree Herbal Clinic's Herbal preparations are manufactured under GMP (Good Manufacturing Practices).
If you are being treated for any illness and are taking prescription medication for an illness, seek a Health Professionals consent for herbs you might be considering, either alone or as complementary therapies.  Do not try to self-diagnosis or attempt self-treatment for serious or long-term problems without first consulting a qualified practitioner or doctor.  Always consult a professional if symptoms persist.
Information on the web page is for educational purposes only.
Share
View full details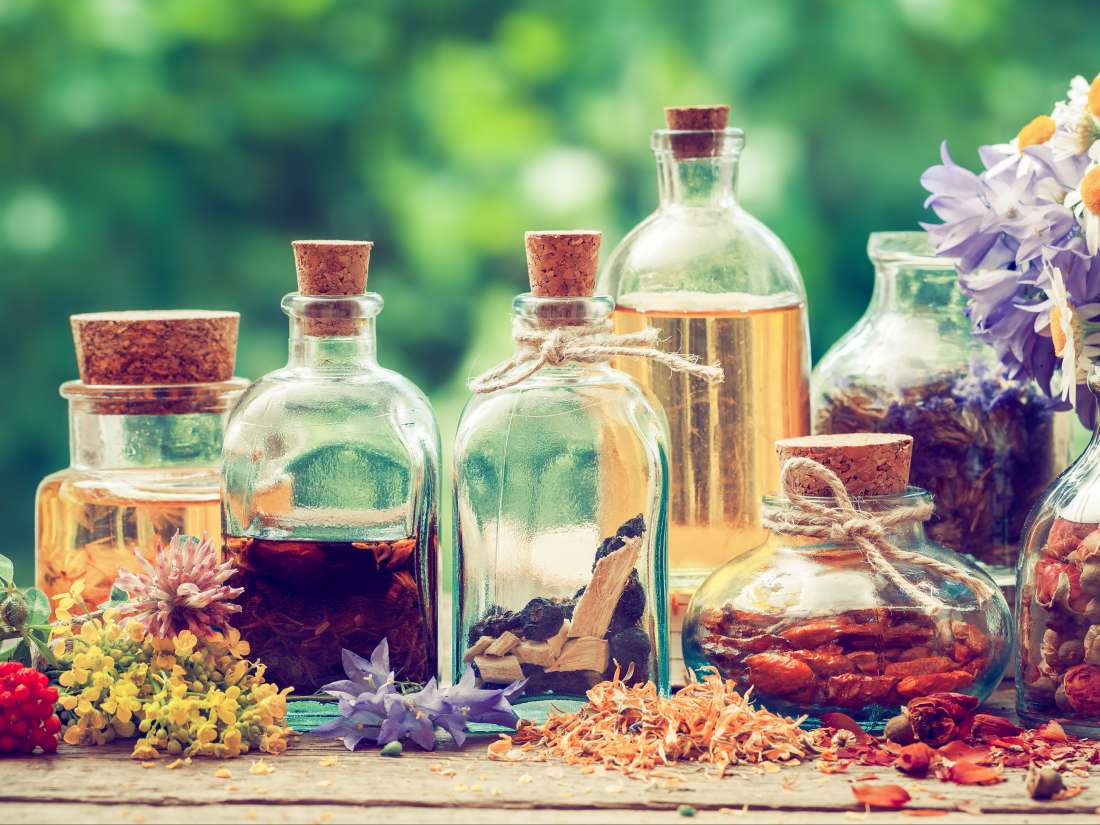 Have a questions? Fill out form below and press send