Regular price
Sale price
$10.00 AUD
Unit price
per
Sale
Sold out
A program designed to get that belly feeling beautiful.
Gut health is so important. If the gut is unhealthy, every aspect of overall health can become compromised from immunity, to skin quality and even mental health.
This program gives the gut a break from common irritants like grains and legumes. It incorporates gut-loving nutrients like collagen and glutamine. We've also added fermented foods to help replenish the gut with good bacteria.
DAIRYFREE GLUTENFREE GRAINFREE NUTFREE
#1 Meal Plan
Breakfast - Citrus Avocado Smoothie, Pineapple Fruit Salad, Cinnamon Keto Porridge, Vanilla Protein Pancakes, Cinnamon Date Scramble, Veggie Scramble with Strawberries, Turkey Sausage Scramble
Lunch - Lemony chickpea & Herb Salad, Roasted Veggie Pasta, Peanut Lime chicken Mason Jar Salad, Beef & Bacon Burgers, Creamy Potato & Dill Soup, Turkey & Cabbage Stir Fry, One Pan steak, Asparagus & Mushrooms
Dinner - Mayo-Dijon Salmon with Broccoli, Pork & Coleslaw Skillet, Mexican-Style Fries Supreme, Baingan Bharta, Steak & Veggie Kabobs, Beef Chow Mein, Slow Cooker Beef Shank
#2 Meal Plan
Breakfast - Coconut Apricot Grain-Free Granola, Fruity Kiwi Smoothie, Fruit-on-the-Bottom Chia Pudding, Chocolate Protein Pancakes, Lucky Green Smoothie, Egg White Salsa Bowl, Smoked Salmon & Feta Omelette
Lunch - Falafel Salad with Green Tahini Sauce, Sumac Tomato & Chickpea Flatbread, Cheesy Chicken & Cauliflower Bowl, Blueberry Turkey Breakfast Sausages, Mediterranean Hummus Toast, Ginger Turmeric Salmon & Potatoes, Cobb Salad
Dinner - Coconut Curried Shrimp with Broccoli, Turmeric Beef Stew, Roasted Red Pepper Pasta, Grilled Corn, Nectarine & Quinoa Salad, Grilled Steak with Veggie Foil Packs, One Pan Lemon Garlic Shrimp, Broccoli & Cauliflower Rice, Slow Cooker Swiss Chard & Pork Hock Soup
Adding Snacks
If you would like to add snacks to your weekly menu we have two plans easy to follow Snack Meal Plans you can choose from.
Snacks #1 - coconut Jelly, Chocolate Pistachio Protein Balls, Apple Wedges with Peanut butter & Chocolate, Peanut Butter Pear Bites, Broccoli & Spiced Yogurt, Sweet Potato Almond Muffins, Balsamic Tomato & Basil Mini Egg White Bites, Coconut Cranberry Cassava Cookies, Prune Pudding, Coconut Mug Cake, Pesto Tofu Bites, Salmon & Avocado Snack Plant, Chocolate Coconut Peanut Butter Bites, Smoked Salmon Egg Cups
Snacks #2 - Sea salted Coconut Kale Chips, Pumpkin Loaf, Butternut Squash Hummus, Carrots, Celery & Olives Snack Box, Chia Seed Breakfast Popsicles, Carrot Cake Bites, Pepper & Onion Mini Egg White Bites, Lemon Coconut Power Balls, Fresh Salad Rolls, Coconut Carob Pudding, Garlic & Parmesan Roasted Edamame, Sausage & Plantain Cakes (Banana), Dill & Feta Cucumbers, Spinach & Sausage Egg Muffins
Design your own to meet your Dietary needs
What is also great about their "7 Day downloadable Meal Plans" is you can design them to suit your needs.  If you don't like mushrooms, easy they can alter the menu so you get recipes with no mushrooms.  Same if you are allergic to any foods, let's say nuts - they can do meal plans that don't contain nuts.  Anything you want to change from these 7 Day meal plans is easy.  A small fee will apply ($20) but you have that recipe forever.
These meal plans are designed for 2, 4 or 6 people.  If you would like meal plans for 5, 7 or even 10 people they can do that as well.  If you want Vegan recipes or Pescatarian recipes, they can do that too.  (above fee applies, but if a completely new menu is needed a fee of $50 applies - the cost includes the 7 Day Meal plan menu you have designed).
If you would like to change any of the menus, please email info@thegreengingko.com.au and they will be happy to help.
Once payment has been received you will be emailed your chosen 7-Day Menu Plan and away you go.
Need more personalized dietary advice
The Green Gingko is our Practitioner sister company.  If you are wanting to have a Meal Plan designed for you and you are not sure which foods to eat, or if you have any digestive issues like bloating, cramping, reflux, or heart burn or if you would like help with any other issue, you can make an appointment to see their Naturopath/Herbalist/Nutritionist who will be able to help you.  Email them at info@thegreengingko.com.au to make an appointment
Share
View full details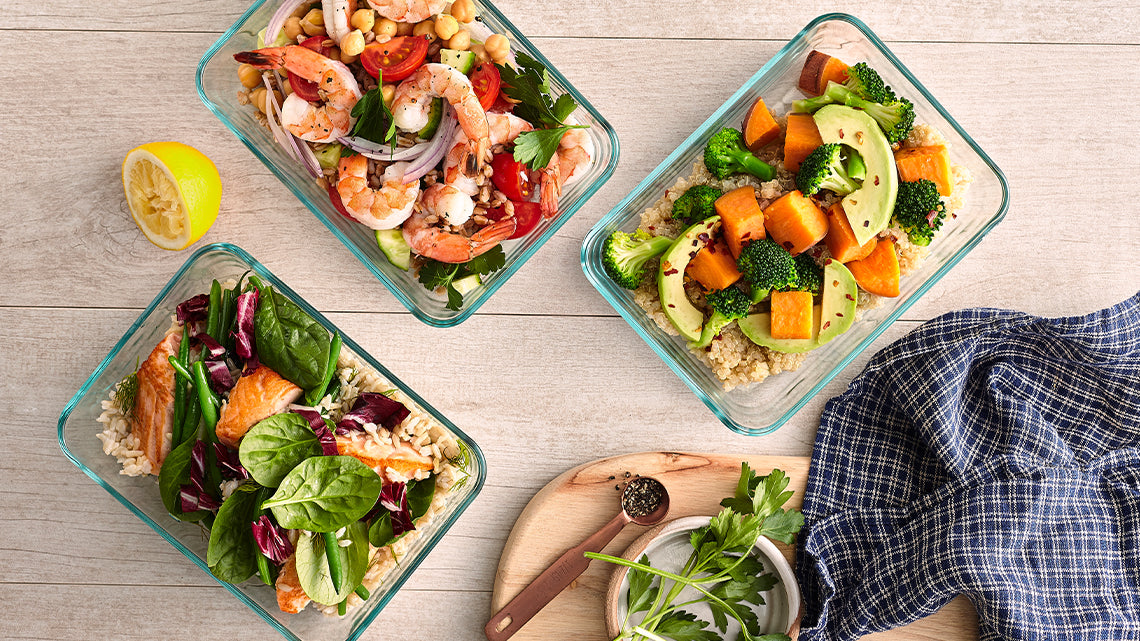 Have a questions? Fill out form below and press send