Regular price
Sale price
$10.00 AUD
Unit price
per
Sale
Sold out
Healthy and fun meals designed to satisfy the whole family.
Our Family-Friendly Program is full of simple and fun meals that the whole family will enjoy including pizza, tacos, pasta, and ice cream.
The meals included in this program support bone health, the immune system, gut health and ensure an adequate fiber intake.
SOYFREE
#1 Meal Plan
Breakfast - Cashew butter & Jelly Overnight Oats, Tex-Mex Breakfast Casserole, Apple cinnamon Oatmeal Cups, Blueberry Vanilla Baked Oatmeal, Fluffy Kale & Mushroom Egg White Omelette, PB & Berry Baked French Toast, Veggie Baked Eggs with Pesto
Lunch - cucumber & tomato Quinoa Bowl, Chicken Nugget Sauerkraut Salad, Cheeseburger Salad, Pizza Stuffed Zucchini Boats, Onions, Lentils & Rice, Zucchini & Ham Flatbread Pizza, Apple & Brie Grilled Cheese Sandwich
Dinner - Pesto Shrimp with Rice & Peas, Beef Stroganoff, Honey Mustard Chicken & Brussels Sprouts, One Pan lemon Spiced Chicken & Potatoes, Pan Seared Pork Chops, Steak with Oven-Roasted Vegetables, Sesame Port & Carrot Lettuce Wraps
#2 Meal Plan
Breakfast - Avocado & Tempeh Sandwich, Moroccan Sausage & Eggs, Matcha Steel Cut Oats, Cinnamon Raisin Kombucha Soaked Oatmeal, Tomato & Onion Egg White Omelette, Sweet Potato Pancakes, Paleo Huevos Rancheros
Lunch - cucumber & Tomato Quinoa Bowl, Spicy Tuna Wrap, Greek Chicken Wraps, Radish & Fried Egg Salad, Egg Salad Sandwich, nectarine, Prosciutto & Avocado Sandwich, Lentil Mushroom Loaf
Dinner - Spicy Chicken & Broccoli Casserole, Steak with Creamy Chimichurri Sauce, Red Salmon Curry, Turkey & White Bean Chili, Lemon Dijon chicken Drumsticks, Pea & Basil Buckwheat Risotto, Huevos Rancheros Frittata
Adding Snacks
If you would like to add snacks to your weekly menu we have two plans easy to follow Snack Meal Plans you can choose from.
Snacks #1 - Cucumber & Hummus Open Face Sandwich, Brazilian cheese Bread, Whipped Peanut Butter Yogurt Bowl, Baked Bannock, No Bake Maple Pecan Bars, Rainbow Veggie Pinwheels, Taco Spiced Chickpeas, Smoked Salmon Open-Face Sandwich, Almond Honey Yogurt Parfait, Vegan Oat Bran Carrot Muffins, Blueberry Oat Bran Muffins, Almond Butter Banana Wrap, Zucchini Pizza Bites, Zucchini & turkey Bacon Breakfast Box
Snack #2 - Oil-Free Roasted chickpeas, Steamed Artichokes with Aioli, Egg & Chorizo Wraps, Peanut Butter Date Balls, Guacamole with Brown Rice Chips, Grapefruit with Cottage Cheese, Stacked Veggie Sandwich, Blueberry Cobbler Smoothie, Peanut butter & Banana Shake, Cinnamon Toast Crunch Pumpkin Seeds, Apple Cinnamon Oatmeal Cups, Creamy Peanut Butter Banana Rollup, Prosciutto Arugula Salad rolls, Eggs & Sauerkraut.
Design your own to meet your Dietary needs
What is also great about their "7 Day downloadable Meal Plans" is you can design them to suit your needs.  If you don't like mushrooms, easy they can alter the menu so you get recipes with no mushrooms.  Same if you are allergic to any foods, let's say nuts - they can do meal plans that don't contain nuts.  Anything you want to change from these 7 Day meal plans is easy.  A small fee will apply ($20) but you have that recipe forever.
These meal plans are designed for 2, 4 or 6 people.  If you would like meal plans for 5, 7 or even 10 people they can do that as well.  If you want Vegan recipes or Pescatarian recipes, they can do that too.  (above fee applies, but if a completely new menu is needed a fee of $50 applies - the cost includes the 7 Day Meal plan menu you have designed).
If you would like to change any of the menus, please email info@thegreengingko.com.au and they will be happy to help.
Once payment has been received you will be emailed your chosen 7-Day Menu Plan and away you go.
Need more personalized dietary advice
The Green Gingko is our Practitioner sister company.  If you are wanting to have a Meal Plan designed for you and you are not sure which foods to eat, or if you have any digestive issues like bloating, cramping, reflux, or heart burn you can make an appointment to see their Naturopath/Herbalist/Nutritionist who will be able to help you.  Email them at info@thegreengingko.com.au to make an appointment
Share
View full details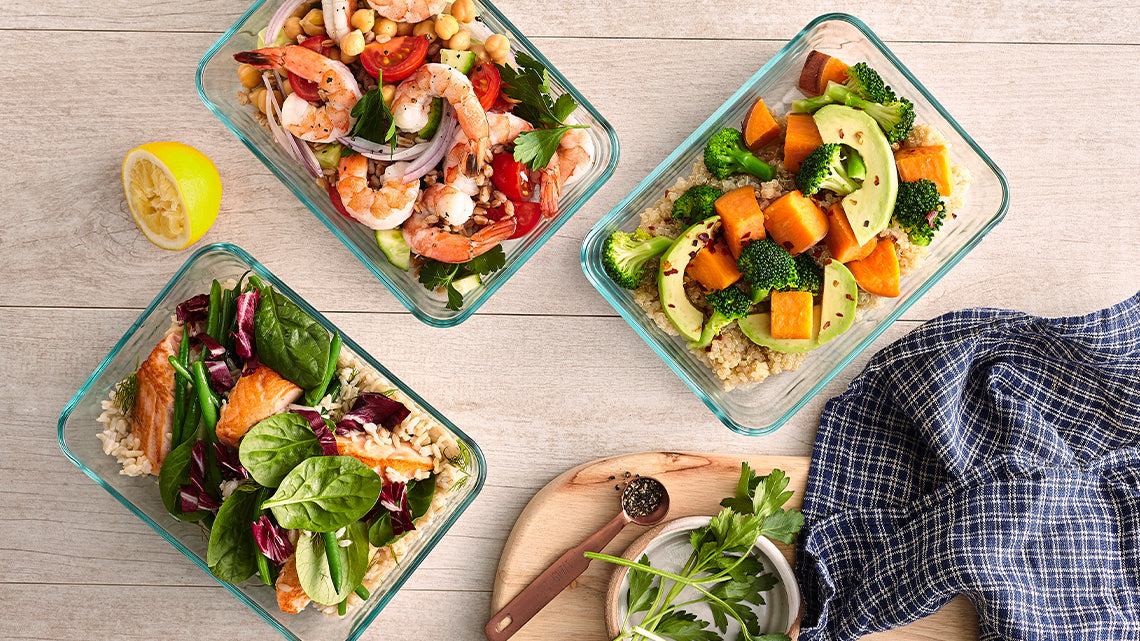 Have a questions? Fill out form below and press send